For many millions of people around the globe, playing online casino games has become part of daily life. No matter what you're up to or where you are, if you can get an internet connection you can usually get access to an online casino.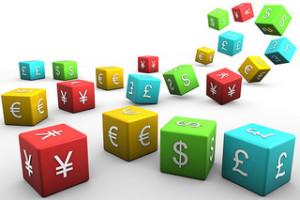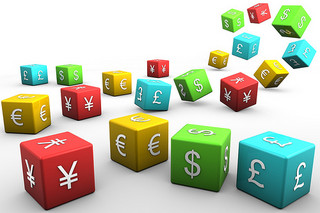 by  M4D GROUP  Caption: Gambling is an international pastime
Many countries such as the UK have a relaxed attitude towards gambling. In the UK it's not only legal to play online but there are also plenty of different land-based casino venues. Players in the UK have access to many of the biggest online casinos, such as 32red casino, Grosvenor casino and Paddy Power casino whenever they want it. In other countries, the most common minimum age for gambling is 18 years. Yet some countries, such as Germany and Greece, require gamblers to be older. And to complicate matters, some regions in certain countries have different age limits. For example, in Germany, most states require a gambler to be at least 18 years old, while other states put the legal gambling age at 21. Some individual casinos may set a higher age limit than the national legal age.
So, if you're planning to play casino while abroad, go online and check out the details for gambling minimum age before you leave home. That way, you'll save yourself a wasted trip to a casino if you're too young to gamble there.
For many players, the casino gaming they do is casual, perhaps going online when they have five minutes to spare to play slots. If you play 32Red slots there's an almost dizzying variety of games to choose from, and that's just one of many sites. Slots are always fun to play as they don't require any particular player strategy. The outcome is also always down to chance, which is simulated online through random number generator systems. No matter what you're interested in, you'll find a slot that's themed to match from sport to outer space, movies and TV quiz shows through to comic book characters.
If you're thinking of gambling when abroad, the recent survey by H2 Gambling Capital which investigated how different nations rank in terms of gambling losses may be of interest to you. The survey looked at average gaming losses divided by the adult population in 200 countries in one year (2010). Read about the losses encountered in the countries below and you may decide to stave off a nation's bad luck and save your gambling fun until you're back home.
The Australians were the biggest losers in the survey when it came to any type of gambling. The loss per adult was $1,288. Slots are by far the favourite type of gambling game in Oz, and they're known locally as 'pokies' – thanks to the fact that the first slots were invented based on the game of poker. Half of Australia's slots are in New South Wales alone.
Singapore is one of the newest gambling nations – the first casino only opened there in 2010. Yet it was the second biggest losing nation in the H2 survey with the loss per adult being $1,174. Singapore is already one of the world's biggest gambling centres, drawing in tourists and business travellers as well as locals. In order to discourage local gamblers, the government has imposed a heavy entry fee of around $80 (US) for Singaporean citizens. Families can also make use of a 'family exclusion order' if they want to ban any of their relatives from going to the casinos.
The average gaming loss in Finland was $553. There, the minimum age for playing slots was 15 until a 2011, when it was raised to 18. There's only one national lottery in the country, and that's state-owned. The majority of its profits fund education, arts and culture projects.
In Italy, slots also feature as a favourite gambling activity, accounting for almost half of Italy's total gaming revenues in the first six months of 2010, according to a study by MAG Consulenti Associati. Italy has a long gambling history. The first government-approved casino called the Ridotto was opened in Venice in 1638 and the game of baccarat is said to have been invented by Italians. The average gaming loss in Italy in the H2 survey was $517.
Although Spanish gambling was only made legal in 1977, Spaniards love to bet on all kinds of things, from card games and football matches to the lottery. The losses per adult in Spain in the H2 survey were $418.
Of course, wherever you are in the world, there's one universal rule to stick to when gambling. You should only ever bet with money that you can manage to live without. A win is never guaranteed, so it's best to stay on the safe side and bet conservatively.