Model and actress Melissa Bolona attended the 89th Academy Awards on February 26, 2017, at the Dolby Theatre in Los Angeles, California. Among the star-studded Oscars 2017 red carpet were Ryan Gossling, Emma Stone, Meryl Streep and Viola Davis.
The Academy Awards celebrated popular films in 2016 – which was a busy year with much anticipated movies such as Rogue One, Moana, Deadpool and Fantastic Beasts and Where to Find Them. After a bit of initial confusion, Moonlight took Best Picture, with Casey Affleck and Emma Stone taking Best Actor and Actress respectively, while Mahershala Ali and Viola Davis took Best Supporting Actor and Actress.
Bolona herself had a busy year in 2016 with three films that had come to the big screen; Dog Eat Dog, I Am Wrath, and The Neighbor. In Dog Eat Dog, Bolona played Lina opposite of Nicolas Cage. Bolona also appeared on TV in Flower Shop Mystery: Snipped in the Bud, and The Neighbor. The actress has continued to work throughout the year with movies like Malicious, Category 5, Frat Pack and Mara– all due to air in 2017.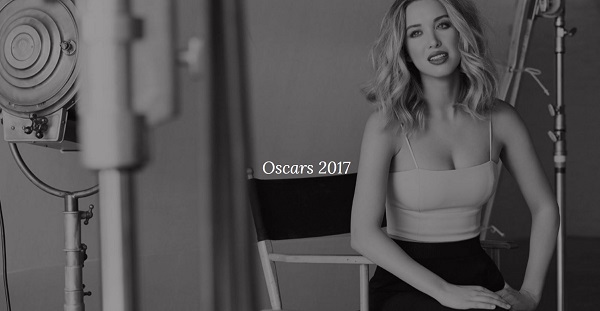 Bolona is well known for her philanthropic work, including work with cancer societies and animal benefit groups. She also attended the 25th Annual Elton John AIDS Foundation's Academy Awards Viewing Party in West Hollywood, California. Bolona wore a stylish, bright yellow dress by Elie Saab that highlighted her hair and complemented her skin tone.
While the actress did not walk away with an Oscar this year, Bolona has certainly been getting world-wide recognition for her dedication and humility. Bolona has been featured in a number of magazines including Vanidades, the largest Spanish language magazine. To check out a full list of upcoming films featuring the actress, visit Melissa Bolona IMDB.