The reason I am writing this post is because I get asked all the time how do I travel around the world and do I have a particular brand of luggage. Well I used to travel with a simple rucksack in which I used to fill to the top and have my stuff all rammed together in the same bag, however I soon discovered that all my clothes ended up being creased, and frustratingly unorganised.
As I have increased in age I have become better at organising my travel items and therefore a simple rucksack simple doesn't do the job. With this I am now using suitcases to travel around with my belongings.
I have recently discovered a brand of suitcases that I would like to recommend to people, not because I own one but because I plan on buying one when I get enough funds to justify the cost.
Any business traveller will know the name Tumi. The products are some of the best on the market and the prices reflect this. The average cost of a suitcase is around £350 with some reaching up to £1000. The bags are of the highest quality and offer a lifetime guarantee.
Barack Obama has his own Tumi case and is pictured around the world with his. This year I hope to purchase one of these fantastic suitcases and will put more details on here.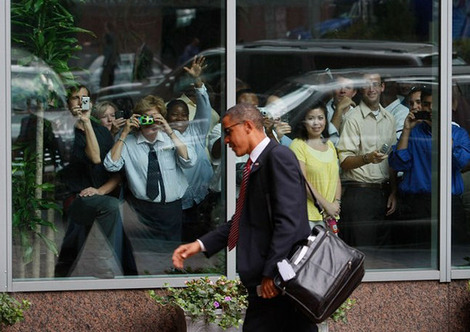 Another brand which I have seen around airports in the world are Briggs and Riley. these are also high quality bags  and also have a  high price to reflect this.