Just before Christmas we decided that we would go for vacations to end 2013 on a high. As we were living in Bogota, we wanted to visit a place with sun and attractions. We normally visit Melgar which is only 3 hours driving from Bogota but which has an amazing climate and some fantastic hotels all of which with many things to do.
The next on the shortlist was the beautiful island of San Andres which is 3 hour flight from Bogota and is an amazing destination for any holiday. The clear blue sea and excellent white sand made this destination number one on the list until that is we discovered the prices for flights had rocketed as soon as we went to pay.
With this we had to look at our next option, Cartagena on the Caribbean coast of Colombia.  The flight is less than 2 hours and the airport is only 5km from the main centre.
As soon as you arrive in Cartagena you can feel the heat and it is like visiting a different country compared with Bogota which is cold in comparison.
We arrived in Cartagena on a Thursday night and had 4 nights booked in the modest Still Hotel in the centre just outside the city walls. Having read the reviews of the hotel we decided to ask for a room on a high floor which were were given. The view we had over Cartagena was amazing especially for a budget hotel.
Old Town
Cartagena is probably most famous for the truly amazing old town and castle that it has. The old town is beautiful and has been featured in several major film productions.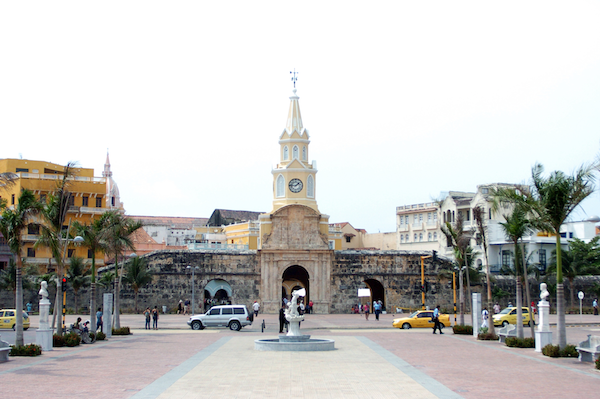 "The city was the first Spanish colony on the American continent and one of the first sanctuaries of freed African slaves in the Americas. It is currently populated by an ethnic mix representative of Colombia's own variety." WikiPedia
The City is the most popular city for tourists visiting Colombia and also attracts thousands of internal visitors because of the warm weather and local prices.
Playa Blanca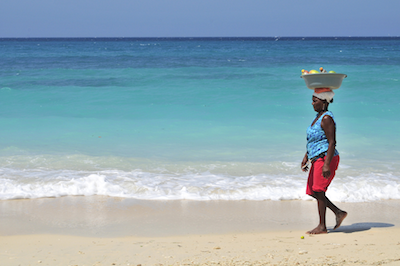 Playa Blanca is one of the main tourist destinations offered to visitors of Cartagena and the island is around 1 hour way on a speed boat and is a fantastic place to snorkel and enjoy the beautiful beaches for the day.
Mud Volcano – Volcan de Lodo El Totumo
Having seen other pictures from travel blogs about this volcano this was definitely a place that we had to visit. With this we booked this in advance at our hotel costing $40,000 Pesos which is around £13.00 GBP for the full day. The only other charges are for the 'services' that you have when you get to the Volcano. Take for example the guy that gives you a back massage inside the volcano and the lady that washes you in the river afterwards they are both give 3,000 pesos which is £1 each which is the recommended amount from the tour guide.
As the Volcano (Mud Mound) is very busy in high season attracting tourists from all over the city you only have around 30 minutes inside which to be fair is quite sufficient. The guide stated that the mud in the volcano contains around 50 different minerals which are all stated to be good for your skin. Whether this is true or not is another question but it sure does feel good after you have finished.
This is definitely an attraction that I would recommend to anyone in Cartagena with a day to spare.
 Event Traveller Tip
Inside the city walls it can be quite expensive so there is now a trendy area called Getsemani which has some great restaurants and bars that are a lot less in price. This 'Barrio' is less than 5 minutes walk from the main clock tower.