What it's like to live in Bogota for 12 Months
Whilst I have lived in Colombia before and know this place like the back of my hand I thought I would write a little about my time here. Colombia is a fantastic place with a lot of things to do, see and visit.  Whilst I am I not going to list the reasons why to visit Colombia because I think that subject has been covered by many people and doesn't need to be covered by me. I first came to Colombia 5 years ago but I can see the difference especially in Bogota where I am living.
When I first arrived 1GBP would get me in reurn 4.1 pesos colombianos. At the moment I am getting 2.8 so you can understand the difference in prices that I have experienced.  I am living in the neighbourhood named La Soledad which is close to the main University, La Nacional. We live in a one bedroomed apartment and pay 1.250 million pesos per calendar month which I think is reasonable but at the same time expensive when you consider that for a little bit more you can get a city center apartment in the UK for only 30%-50% more.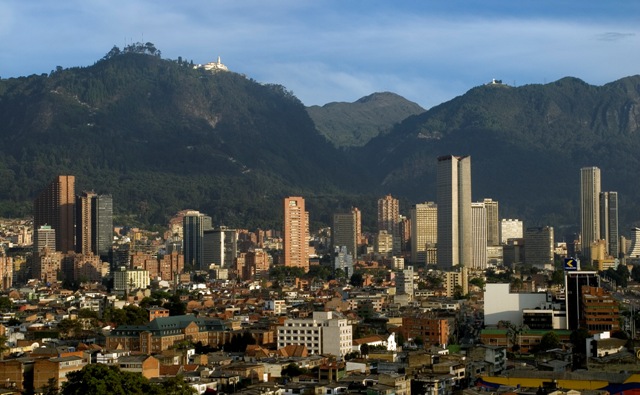 What I do in the day? 
Colombia is a place where the day starts early unlike the UK when normall office hours are 9-5, here the day starts at 7am so people tend to wake up at 6-6:30 maximum to start the day. The street is busy from 6am onwards. I wake up at 5am which would be near on impossible in the UK, probably because of the climate. I wake, have breakfast and I am at my desk ready to begin at 5:45. I focus fully on my websites for around 6 hours before I go for lunch in one of the local lunch restaurants. La Soledad has many good restaurants that are inexpensive and costs around £3 for a started, main and drink, not bad at all.
 Amazing views
We have an amazing apartment in Bogota and the views of the mountains are truly amazing. We get to see Monseratte in its full glory from the comfort of our front room.
So for now Bogota is my home for the next 6 months and possibly longer, depending on the visa issues I have to deal with.