Indulge in a little Turkish delight
Boasting fantastic food, great shopping and a vibrant cultural scene, Istanbul has all the ingredients for a gay old time! Whether you want to enjoy a relaxing hammam spa experience, check out the architecture or simply soak up the fantastic atmosphere, Istanbul's relaxed attitude and friendly locals mean that you and your partner are guaranteed a great stay.
Tell me a bit about the city
The second largest city in the world, Istanbul is situated in north-western Turkey on one of the world's busiest waterways and boasts beaches, a Riviera and a multitude of bustling bazaars. Although it can be tempting to spend your break like every other European city retreat – enjoying art galleries, clubs and museums – do take time out to see Istanbul's Greek and Roman ruins and Byzantine and Ottoman empire architecture.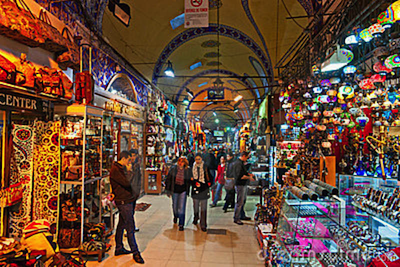 Great value, great destination
With flights to Turkey becoming increasingly affordable, Pegasus' low cost flights to Istanbul still manage to stand out amongst the competition. Chock-full of inexpensive hotels, hostels and rental properties, Istanbul is the ideal destination for couples looking for a bit of romance amidst the panoramic views, friends who like strutting their stuff after sunset or for artistic types searching to immerse themselves in Turkey's rich history. On the way to your favourite restaurant, why not start the night with a beverage during sunset time on the Bosphorus aboard an Istanbul sunset cruise. With no shortage of activities and entertainment in which to indulge, a visit to Bodrum is a particular highlight. Renowned for its discos and live music, this town offers fantastic nightlife and can at times feel quite similar to London's Soho!
What is Turkish food like?
Although there is an absolutely scrumptious variety of food on offer you'll probably find yourself watching your waistline! Between olive stalls, delicious marinated kebabs and sweet honey-soaked baklava it'll be impossible to say no. Merging elements of Eastern and Western cuisine, Turkish food is wonderfully colourful, reminiscent of Asian, Greek and Mediterranean meals at their best. Opt for light meze platters to save pounds from your waistline (and your wallet)!  
What is the one thing I should do when I visit?
Go shopping in a Turkish bazaar. Hop, skip and haggle your way to some superb high street bargains (as one of the main production spots for European brands, often you can find fab Topshop and Zara pieces going for practically nothing) and live like a local. Taste fresh produce, snap up some high quality fabrics and splash out on some unique homeware for the mantelpiece back home.