Spooky season is upon us. The countdown to Halloween, bonfire night and Christmas is well and truly on. Though the August Bank Holiday weekend saw lots of sunshine, summer will soon be on its way out and now is your last chance to make the most of those rooftop cocktails and picnics in the park before the cold weather sets in. However, it doesn't have to be all doom and gloom as London has so many brilliant things to offer during autumn.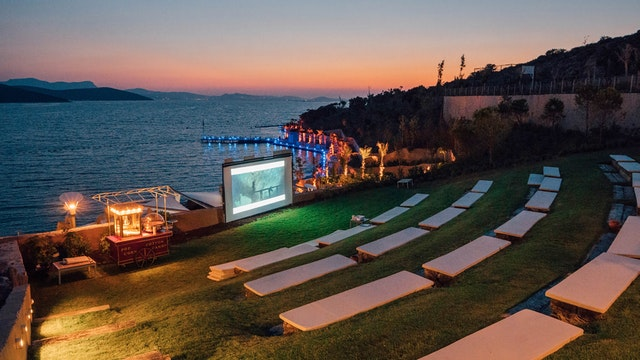 Game of Thrones comes to the capital
There are so many brilliant TV series' to binge watch nowadays and Game of Thrones is certainly one of them. If you're a fan of the drama, complete with its sex, dragons and blood, you're in for a treat as Jon Snow, Arya Stark and Ramsay Bolton are swapping Westeros for the Westend. A dystopian thriller called Foxfinder will see Iwan Rheon take to the stage while Kit Harrington is set to star in True West, a modern classic that explores the American Dream. Maisie Williams will play Caroline, a bedridden teenager in I and Young.
Art Fairs
Some capital cities are awash with culture while some are overhyped, and London is certainly the former. In autumn, art fairs will be cropping up across the city. One not to be missed is Frieze; the sculpture park will take over Regent's Park in October with a huge focus on contemporary and living artists. If urban art is more your thing, don't miss Moniker Art Fair which will be held at Shoreditch's Old Truman Brewery. And if you're looking to acquire some artwork to spice up your walls, The Other Art Fair is a fantastic opportunity to buy directly from the artist.
Night at the Museum, quite literally
Museums at Night is a great initiative that allows you to make the most of the many marvelous museums that London has to offer. It's not quite Theodore Roosevelt and Egyptian mummies coming to life as seen in the hit film, but many of the capital's venues will keep their doors open after dark for late-night talk-ins and workshops. The full list of venues is as yet unknown, however, the London Transport Museum, The Wiener Library and the Museum of Brands are all set to take part.
London Film Festival
If the mention of Game of Thrones or Night at the Museum set your heart racing, the London Film Festival is sure to be a haven for any movie buff. This annual cinematic celebration is set to return and Beautiful Boy is not to be missed. Timothee Chalamet stars as the protagonist and is being tipped for an Oscar. Chalamet plays Nic Cheff, a young man struggling with addiction – just don't forget your tissues. Thankfully, there are many City of London hotels, so after an emotional night, you can head straight back to the room to unwind.
Richmond Park
If you're into fitness and like to say active, head to Richmond Park and hire a bike. Come autumn, over 600 deer will flock to the park in the hope of finding a mate. Listen out for the bark and roar of the stag over the crunch of the golden leaves; they'll be looking to impress the ladies as they go antler-to-antler with their male rivals.