During this time of the year I am constantly researching the best products online that I can purchase for close family members and friends. Whilst reading online guides on what to purchase the for the females in my life, I seen this phrase:
A woman should never have to buy her own flowers, jewelry, or perfume
With this, my choice became slightly easier in deciding what type of gifts to purchase.
Flowers
Getting flowers for the women you love is highly important, once a month is recommended. However I think for the holiday period, whilst flowers are special, something additional is recommended.
Perfume
Probably the number one in holiday gifts for females is perfume. Every woman loves their favourite fragrance and pretty much expects to receive it as a gift from somebody close to them. A woman can never have 'too much' perfume and therefore if you know the brand they like then this is definitely a great choice for a gift.
Jewellery (Watch)
One item that I have noticed that everyone appreciates is a watch, especially females who are very happy to have a collection.
The watch that I particularly like is from the online luxury fashion retailer ESCADA :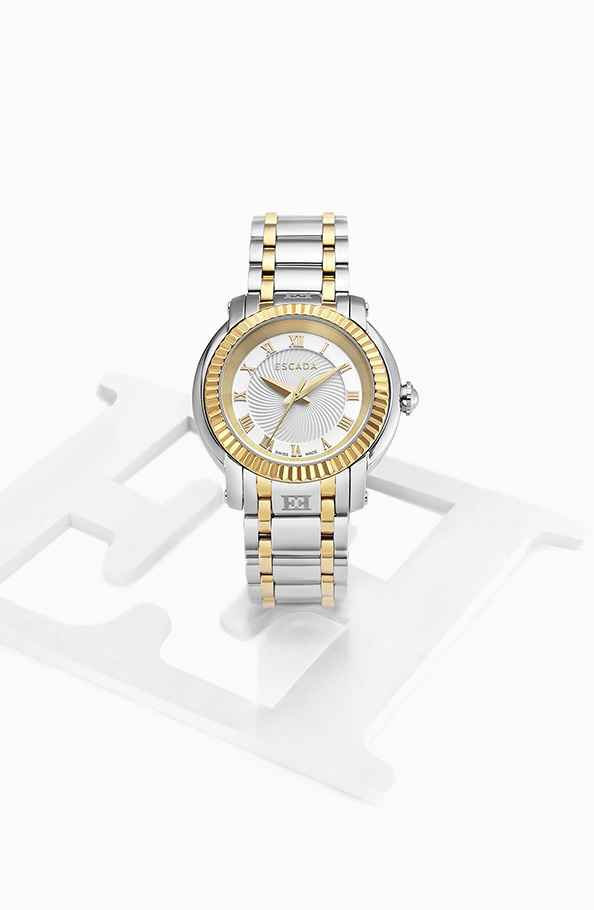 The new wristwatch Catherine is distinguished by its beautifully balanced aesthetics in which the round shape is underscored by the shape of the bezel.
Size: Ø 36 mm, Case: Stainless Steel / Stainless Steel ion plated gold, Strap: Stainless Steel / Stainless Steel ion plated gold, Dial: Silver, Water resistance: 3 ATM
When buying a watch for a woman, it is important to mix a known brand with quality, otherwise you can end up with a nice watch that stops working after 12 months. The Escada watches match this in which they are both extremely stylish and from a trusted brand, they are also mechanically sound in which they are guaranteed to last for many years to come.
A good watch choice will ensure that they think of you whenever someone asks the time. The watches on offer online at Escada are also fantastic value for money and one that is definitely worth the price.
What will you get the women in your life? I would love to know your thoughts and comments. If you like this article please share.