This spring, make sure your fitness tracker doesn't interfere with your sense of style. Transform any type of fitness tracker with chic, colorful designs from Funktional Wearables. With this gorgeous gear wrapped around your wrist, you'll always look amazing; from crushing the competition at the gym, to all through the workweek and weekend.
Funktional Wearables, one of the first companies to introduce accessories for Fitbits, leads the way in protecting and enhancing almost any type of fitness tracker with a splash of style.  Not only that, they will help you reach your daily goals while staying on budget too!
Awaken the adorable athlete in you and get ready to order these must-haves for spring:
The Rosie: Rock the Rosie's nostalgic friendship bracelet vibe with perfect pops of vibrant colors such as turquoise, royal blue, orange, rich cream and cool grey! The gold or silver beads mixed with your favorite colors will accessorize a variety of looks, whether you're in Lululemon or a little black dress. This bracelet can be made for the Fitbit®Flex™, Fitbit®Flex2™, as well as many other tracker types as well.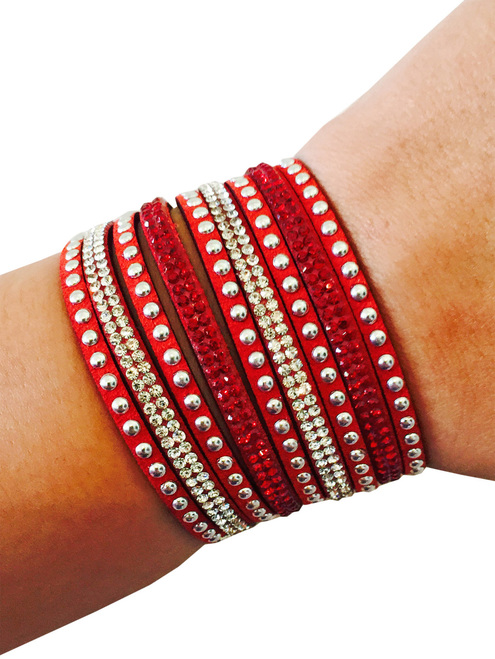 The Tinley: Rather than sporting a plain, boring plastic band for your Fitbit®Flex™ or Flex 2, stay trendy with the Tinley. You can't go wrong with their neutral offerings in white, black, tan or grey, or if you are feeling adventurous maybe try the teal or even purple!  These soft and comfortable snap closure adjustable bracelets are perfect for any occasion. Pair it with jeans and a tee or dress it up to give it any outfit a bit of bling.  Available in two sizes and over a dozen colors!
Funktional Wearables offers many pieces designed to work for the current best selling fitness trackers in the US, the Fitbit® Flex 2 and Charge 2. They also offer dozens of other pieces designed to work with the Fitbit® Flex™, Fitbit® Force™, Garmin® Vivofit™, Garmin® Vivofit™ 2, Misfit® Shine™, Misfit® Flash™, Jawbone® UpMove™ and nearly all the other current top-selling fitness trackers.