One week ago, Apple announced the pricing of it's latest entry to the market, the Watch. Whilst we have known for some time that nothing bearing the Apple logo is cheap, the idea of a $17,000 watch is much more than we expected.  This is the most expensive of the new product but evens still, what justifies this crazy price tag.
38mm 18k Yellow gold case with bright red modern buckle and 38mm 18k Rose gold + rose grey modern buckle.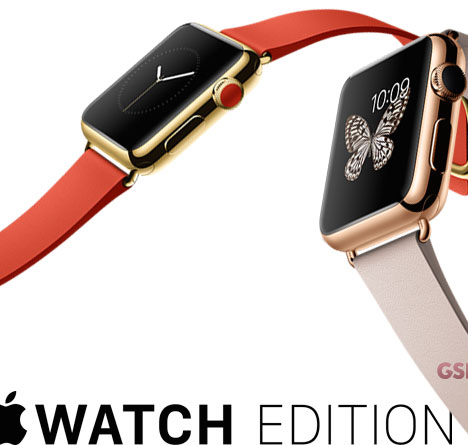 Who will buy this?
My guess is that this price tag is definitely not for 99% of people, $17,000 is a lot of money whoever you are, even those with millions in the bank, why on earth would they purchase such a product?
Watches have always been the most purchased fashion accessory but even a standard Rolex or Tag Heuer will not cost anywhere near $17,000. Whilst the watches obviously have features that a standard Swiss-made watch cannot do including download music or check in for a flight but do we really need this to be part of our watch. Chances are those with this watch will also have an iPhone so whether they need these features on the watch is highly doubted.
Critics have argued that the time the battery of the watch can last a mere 18 hours before a recharge is required. Swiss watch makers must be pulling their hair out, a digital watch that lasts for 18hours which is priced higher than their century old technique developed watches.
Apple Brand
I completely understand that Apple wants to be the premium brand and pricing anything less than luxury may damage the brand but even still, $17,000 is down right crazy.
Am I the only one who has reservations on this product? I would love to hear your thoughts.