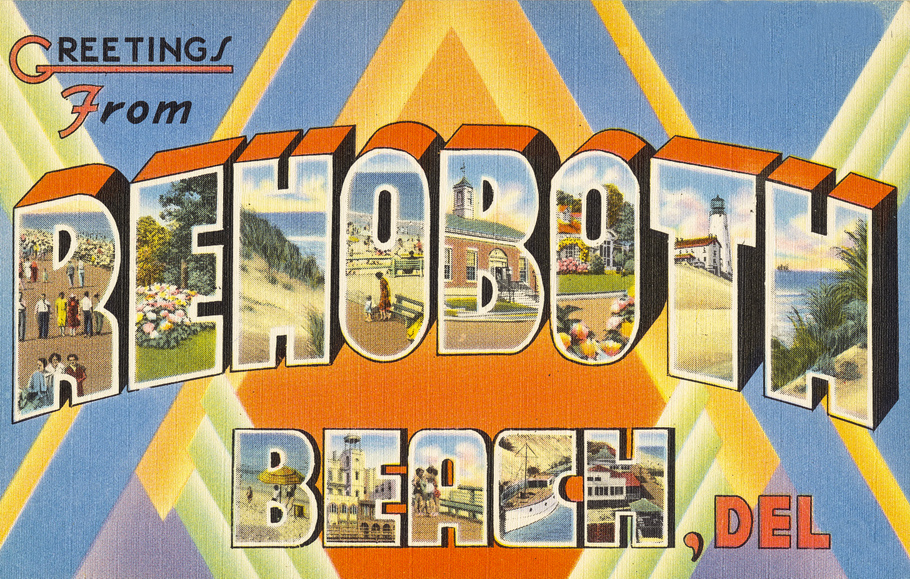 Rehoboth Beach, Delaware is set on the East coast of Sussex County. It's known as 'the summer capital', as people flock to this coastal location each year for their summer vacations. And it looks like this small town will be even busier in the months to come since USA Today have recently listed Rehoboth Beach in their 10-Best Readers' Choice Awards list as one of the 'Best Coastal Small Towns' in USA ! It's popularity no doubt fuelled by moderate temperatures, beautiful long sandy beaches and the fact that it retains some of the 'old world' seaside town charm, whilst also catering to visitors of all age groups with its modern amenities and varied attractions.
Summer Rentals in Rehoboth
Renting a summer house can be a great alternative to staying in a hotel for your vacation, and you'll be spoilt for choice with the great selection of Rehoboth Beach rentals that are available throughout the year. You'll find everything from apartments and townhouses to family homes and condos, each with their own special features and all of which make the perfect vacation home from which to enjoy this stunning coastal area of Delaware.
For a larger families or group bookings, one of the larger homes set in the Grande at Canal Pointe community may be a good choice. Within this community are two pools and a playground. And since it's located less than two miles from the Boardwalk it gives visitors an excellent excuse to stretch their legs, either cycling, or taking a leisurely walk into town.
Smaller single family bookings for which fewer bedrooms are required, one might choose a beach side condo on Ocean Drive. These vacation homes have full ocean views, their own private beach, community pool and a tennis court! All that and it's less than a mile from the Boardwalk.
Ideal for family vacations is the community on Flagler Ct. at Keys of Marsh Harbor. Not only is it close to some fun entertainment for the kids but it also benefits from a community pool and tennis court too – perfect for an action packed family summer break.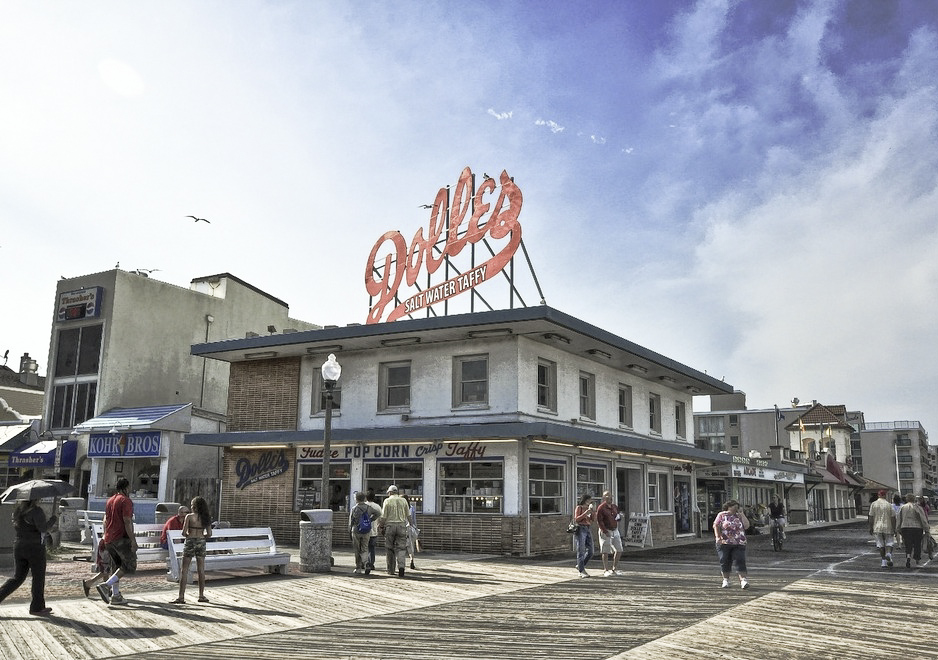 For couples or small families, an apartment downtown may be the perfect choice for you. The properties on Sussex Street for example are within walking distance of many restaurants and shops, yet still close to the beach.
Considering a Move to Rehoboth?
Rehoboth is an ideal location for those who love the ocean and the great outdoors, and with the abundance of homes for sale in Rehoboth Beach, whether it's a retirement property, second home or family beach house that you're in search of, you'll find a extensive choice of new builds, homes full of character, modern ocean view condos and so much more, many with community amenities including swimming pools, tennis courts, clubhouses and private docks!
Things to Do
Rehoboth Beach is the most popular destination for tourists during the summer months and this is due in no small part to its famous Boardwalk and beautiful sandy beaches. There are plenty more things to do in Rehoboth Beach other than soak up the sun however. Funland amusement park on the Boardwalk has something for all ages. Jungle Jim's River Safari Water Park is another must see attraction – Kids and adults alike will love the water slides and lazy river.
If you are looking for something at a gentler pace then Gordon's Pond is worth a visit. Popular with bird watchers, you can take a leisurely walk around the pond taking in the forest, marshes and sand dunes.
There's also plenty of places to eat and drink in Rehoboth Beach. After a long day exploring the local sites you'll have worked up quite an appetite for some well-regarded restaurants that include Zagat Guide recommended and award winning A(muse), Bramble and Brine, and Henlopen City Oyster House. There's something to suit everyone's palate in this great little coastal town!
Rehoboth Beach is a fantastic place to spend your summer, and renting a beach house can make your vacation experience even more special.
For more information about rental properties and real estate for sale in Rehoboth Beach, contact Maggio Shields Real Estate Rentals & Brokerage. www.maggioshields.com
Maggio Shields are located at:
18756 Coastal Hwy,
Suite 6,
Rehoboth Beach DE 19971
Tel: 302-226-3770