We have always wanted to visit New Zealand and aim to do so within the next 12-18 months. Due to it's long journey from the UK, we have to plan the trip more than we usually do. With this I have been looking at the attractions and activities on offer in New Zealand.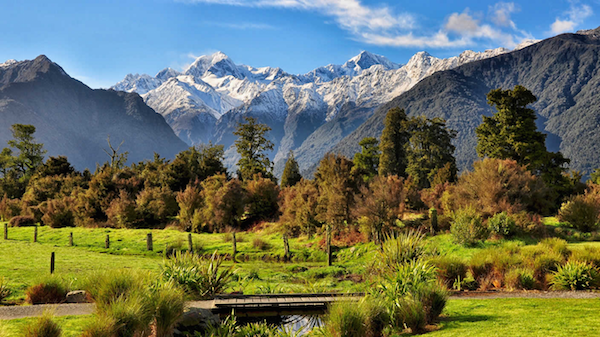 Flights
Flights to New Zealand are offered by several different airlines and can range from £800 up to £3000 for business class. We have been recommended to purchase tickets several months in advance to get the best deals. The flights all include a several hour stop on route and can take around 25hours to reach Auckland from London.
Travel Essentials
Preparing for a trip to New Zealand is fairly easy and doesn't require a lot of money especially when you're planning a short trip there. Aside from getting a one way trip to NZ, you may also find a number of options of going there from Australia. Important things such as getting a visa for Australia should be made, and with it you should also be aware of certain immigration rules that are being implemented in the region. You may contact the Embassy near your area or better yet, feel free to browse through sites that can help you get a visa in the region.
Things to Do
New Zealand has a crazy amount of things to do, so much so there is a limit in the things we can do due to time and budget. The country is split into 2 islands, the North and South, each has their own characteristics and things to do. Some of the below recommendations were given to us by the leading New Zealand Travel Agent Seasonz.
North Island including Auckland and Waiheke island
The largest of the islands home to more than 75% of the NZ population is known for its volcanic activity, national parks and cosmopolitan cities. Heres the top 5 must-do activities that we have found:
Tongariro Crossing: This mountain hike is supposedly breathtaking and one of the highlights of a Kiwi adventure.
Hotwater Beach & Cathedral Cove: The best beaches in New Zealand are located on the North Island, these 2 are the best in the country.
Bay of Islands: 144 islands – a fisherman's, boat owner's, and beach lover's paradise
Hobbiton Movie Set: As major Lord of the Ring fans this is something we are excited to see. The tour includes a visit to the actual set for the films Lord of the Rings and the Hobbit.
Black Water Rafting in Waitomo: From our world travels we have expereinced white water rafting but black water rafting is something we are looking forward to. Rafting in a labyrinth of dark caves, underwater rivers, surrounded by millions of glow worms definitely sounds like fun.
South Island 
Milford Sound: This place is described as one of the most beautiful places on earth with  imposing cliffs, towering peaks, cascading waterfalls as well as  calm tranquil waters. Milford Sound has recently voted the worlds #1 must see place! Definitely on our list.
Queenstown: This town/city is known as the adventure capital of the world. Aside from the beautiful vineyards this place is also great for bungee jumping and paragliding.
Bungy jumping:  Queenstown is the first place in the world to offer this activity, although not a big fan of this maybe I will give it a go.
West Coast: The west cost of the South Island is home to Pancake Rocks, giant glaciers, rain forests, rugged coastline​, a breath-taking place that we will definitely visit.
Kayaking in Abel Tasman National Park: Another truly spectacular place that we have to visit. From looking at the pictures online, the park is home to of gorgeous bays and golden beaches perfect for kayaking.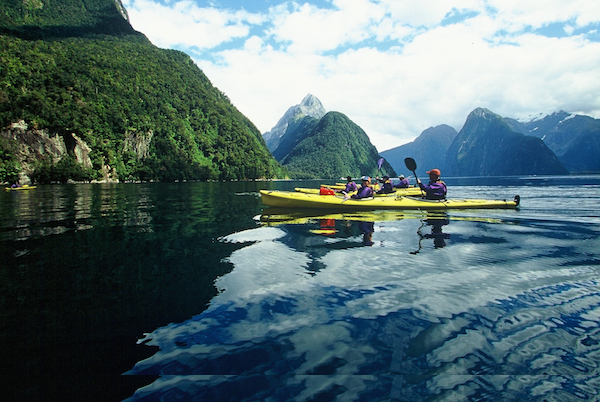 As you can see, New Zealand is home to some amazing places and possibly the most beautiful surroundings in the planet.