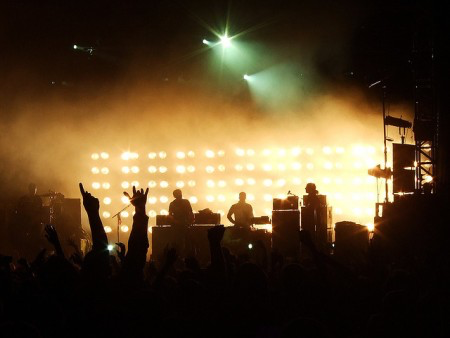 Images by Martin Fisch used under the Creative Commons license.
Festivals are a great way to experience the true culture of a country. By immersing yourself amongst locals and partaking in their favourite events, you'll soon get a real glimpse into the personality of the place you are visiting. So, whether you have Tenerife flights booked, or a ferry across to France, this guide will help you find the perfect festival wherever you are.
Roskilde Festival, Denmark
Roskilde Festival is the largest music and cultural event in Northern Europe. The Roskilde Festival has grown in popularity and size, and has come to attract over 80000 people annually from across the globe who come to enjoy a diverse mix of music, arts and camping. This year visitors will be able to see Kendrick Lamar, Florence and the Machine and Muse among other big name artists.
Festival Grec de Barcelona, Spain
The Grec Festival of Barcelona is an international theatre, dance, music and circus festival. The event has become a major summer attraction in Barcelona and an important date on the European arts calendar.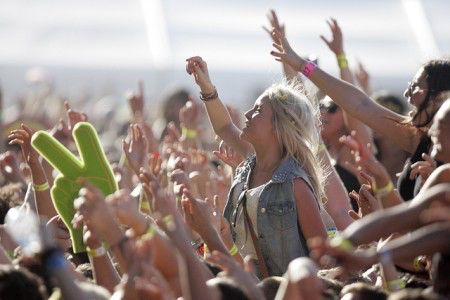 Images by Eva Rinaldi used under the Creative Commons license.
The festival has staged countless productions featuring world famous writers, directors and performers. This festival is a key event for anyone who wants to discover the work of all of the latest creators.
Savonlinna Opera Festival, Finland
The Savonlinna Opera Festival is one of the world's leading opera festivals. The event attracts audiences of over 60,000 from across the globe who make their way to the Olavinlinna Castle each year to see the spectacular performances and revel in the festival's atmosphere.
Tour de France, France
The Tour de France is an annual bicycle race held in France. Since its debut, the race has gained popularity and is considered the most prestigious cycling event worldwide, attracting riders and onlookers from all over the world.
Seeing the Tour de France in its home territory is an absolute must for anyone that is a fan of the sport. Safe to say the Tour de France will be going on our bucket list!
Electronic Daisy Carnival, England
The Electronic Daisy Festival is an all-encompassing carnival for the 21st century. From rides and performers to mind-blowing fireworks and art installations to cutting-edge sound and special effects, you'll find yourself immersed in another world. This is the place where our spirits run free—a boundless playground filled with music from Tiesto, Hardwell, Sigma and Paul Van Dyk, this is a place where you can really let your hair down.
Galway Arts Festival, Ireland
Galway International Arts Festival is full of surprises. Filled with extraordinary experiences, a creative collision of performances, music, visual art, theatre and comedy from artists all over the world, Galway Festival has it all. If you're looking for the unexpected, this is the one for you!
Tenerife Arona Summer Festival
If you're looking to get a real taste of the Canary Islands, Tenerife Arona Summer Festival is for you. This is the largest electronic music festival in the Canaries, and is the perfect place for keen clubbers to hit the dance floor to artists like Nicky Romero, Don Diablo and Guy Gerber. And the best bit, is that when you're done clubbing, you can spend the day relaxing by the shore on one of Tenerife's beautiful beaches,
So, whether you're looking for a day of sports or a day of music, we're sure this guide has something for you!