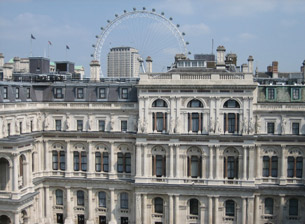 Going abroad is an exciting time in everyone's life, providing the opportunity to explore, experience new cultures, and relax away from everyday reality.
It's important to be informed of any country you are travelling to, however, and to keep up-to-date with travel advice before you go. The Foreign Common Wealth office provides credible advice and information on travelling to many countries.
What is the FCO?
The Foreign Commonwealth Office is a Government-run body that provides advice and assistance to British nationals whilst they are abroad. Their purpose is to provide objective facts regarding the state of a country, in order to enable people to make informed decisions about their holiday or trip.
The body regularly revise their travel advice and provide updates on any incidents within a country that could affect Brits travelling to, or already in, that area. In particularly hostile environments, or in cases of crisis, updates are provided as frequently as possible.
What are they responsible for?
The FCO outline the following responsibilities:
– Safeguarding the UK's national security against terrorism, and reducing conflict
– Increasing exports and investment, and promoting global growth
– Supporting British nationals internationally
When deemed necessary, the FCO can advise against all travel to a particular area or country. This will occur in cases of terrorist threats, and all but essential travel will be advised in the event of non-terrorist activity such as civil unrest, and natural disasters.
How could the FCO help me?
The FCO are available to help British nationals whilst they are abroad in a number of ways, dependent on each individual's circumstances. The FCO can provide assistance in some of the following ways:
– Replacement passports
– Providing assistance in the case of an assault or crime being committed against you
– Giving details of lawyers, interpreters, doctors etc where needed
– Advice and support if you are detained
– Contacting family members if needed
– Providing evacuation means in extreme cases such as natural disasters or acts of terrorism
Why should I follow the FCO's advice?
Firstly, the Foreign Commonwealth Office's advice is the most credible information available to British nationals, and should be consulted prior to any trips made, and during should anything happen to you or in the area you are travelling in.
Secondly, should you travel to an area against the advice of the FCO, it is likely you will invalidate your travel insurance policy. Any claims submitted to your insurance provider after travelling to a country that has been specified has unsafe by the FCO could credibly be rejected, so it is important to check and follow any advice posted.
How do I access the information?
You can visit the government FCO website for all current information here: https://www.gov.uk/government/organisations/foreign-commonwealth-office
Know how important it is to have your journey to the airport planned well in advance, and that's why we keep up-to-date with important travel changes.
Book your airport parking online today; their competitive prices will ensure that your journey to the airport is stress-free from your home to the terminal door.