For holidays this year we decided against the usual trip which we normally take which is a 1 week trip to warmer climates away from the cold of Manchester and Minneapolis where we spend our time. This year we decided that we should and have to visit the East coast of America and see what this part of the world has to offer.
We have never visited New York and the furthest East we have been in the USA is Philadelphia for a weekend break which we loved. We usually travel to places with a flexible strategy that allows us to go where ever we please and see the attractions that most interest us. However with only a 4 day break we need to be structured in our approach i.e plan what we are doing. Due to the flight times etc we are going to Boston first and then making our way to NY for the New Year's Eve festivities.
Boston
Due to the prices of flights and the fact that we have always wanted to visit this place due to my Grandparents Irish Heritage (Boston has a big Irish influence) we are stopping off here for the first part on the 4 day journey.
Fenway Park (If Open as it is Outside of Baseball Season)
Boston Harbour
Freedom Trail
Bunker Hilll
Charles River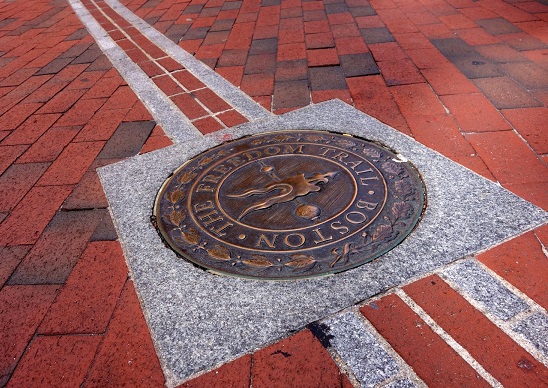 New York
From research into New York it is extremely difficult to get many things completed and see the attractions, especially during the winter months. We have 2 days in the Big Apple and will spend most of the time going from attraction to attraction. CityPass are a great service to use for the attractions.   We hope to see the following in 2 days, if we can get more in then great:
Statue of Liberty
Central Park
Times Square
9/11 Memorial
Empire State Building
Show on Broadway
Manhattan Skyline
Brooklyn Bridge
Sports Event (NBA/NFL)
These are the main attractions and activities that we want to complete and hopefully we can get them all packed in. As New York has great public transport the plan is to leave the hotel in the morning and return late during the night. These long days visiting will allow us to see as much of the city as possible.
New Years Eve in New York City
Whilst it looks fantastic to celebrate New Years Eve in Times Square we have been advised from several different people that in order to enter the central zone (where you can see the fireworks) that you have to start queuing up from 11am and that you cannot leave the zone once you are in. Another option would be to watch the pyrotechnics from a different part of the city and not get caught up in the drama of Times Square. We are not fully decided on this part of the trip, we will decide closer to the time.
Overall Schedule
We have a mammoth task of getting all the activities completed in such a short period of time but we are happy at the challenge. Our next article will hopefully be us with pictures from all the places above.  Four days in 2 Major cities and many different things in between.
We are really looking forward to our trip to the East Coast and we expect it to fully live up to expectations we have. People have stated that the East Coasters are more direct than those anywhere else in the US, making them closer to us Europeans.
VISA
Before we do travel it is important that we have our ESTA visa application completed ready for arrival in the USA. We have travelled before on this type of visa before and it is a simple straight forward process. However if you are a 1st time traveller it is important that you get this arranged asap to avoid any issues, you cannot get it before you leave.