It is that time of year when the clocks have now gone forward, the weather is noticeably better and the nights are getting longer. It is also that time of year when we can start planning our summer holidays. We are always looking and sharing ways to make life easier when traveling and going on vacation.
The Baby Website have created a great list of travel hacks for making flying with your family a more enjoyable experience, this can be seen in full here.
From the list, here are the ones which we can relate to most:
Organise In-flight entertainment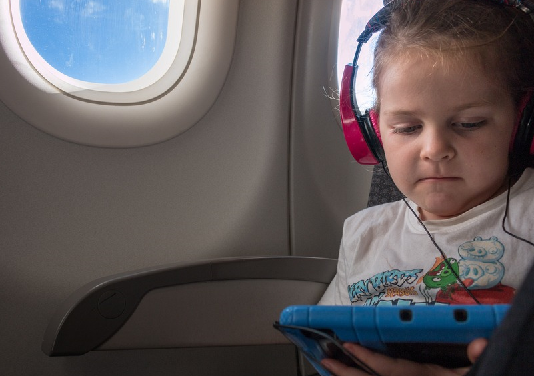 It is important that not only are the kids entertained when traveling that the adults also are. With the potential for delays and plenty of time in airport departure lounges we definitely recommend you invest in maybe an iPad or similar device. The great things with these is that they can store entertainment for the full family, films, music, books etc. Certain countries have now banned electronic items larger than a phone and therefore to be on the safe side make sure you pack your books for the flight.
Download the Airline's Phone App
We have only recently started to practice this but we fully recommend it. By downloading the airline's app this allows you to use your phone to go through the checks easy enough and also allows for instant gate notifications and delays to be sent to your phone.
Before Booking
Before you book any flights or accommodation, it is important to enable private browsing, websites, especially airlines increase prices based on tracking if you have visited the website before.
Get Insurances
Whilst it might be seen as an unnecessary expense, ensuring that you and your family are covered in case of any unforeseen incidents is essential.  Remember for holiday home insurance then Schofields is a recommended service online.