In just over 1 week in Las Vegas Nevada the biggest boxing match in the history of the sport takes place between 2 of the best fighters of our generation.
The hype and media attention behind the fight started more than 5 years ago when the boxers were arguably in their prime. However due to the rise in fans of the sport and both fighters around the world this event promises to be part of history.
Floyd Mayweather Jnr is arguably the best defensive fighter ever in the sport whilst Manny Pacquiao has an amazing offence that has beaten some of the best in the 8 weight divisions.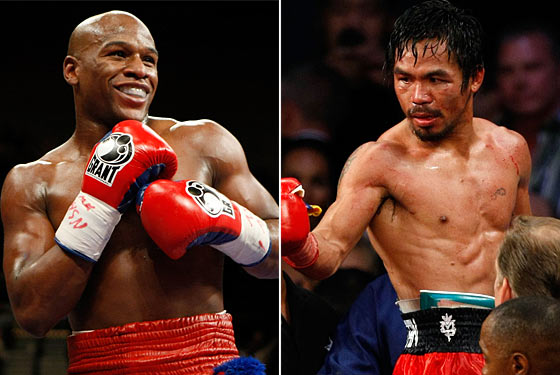 With over 500,000 visitors in Las Vegas for the Cinco de Mayo weekend flights and hotel prices have increased.  Tickets have not actually gone on sale as of yet but prices start from $1500 and range up to $10,000 for the ringside seats.
For those who are lucky enough to be in Las Vegas then chances are you will be taken up in the hype of the fight. Feel free to tweet us your pictures @eventraveller and we will show on here for our readers.
We will also be in Sin City for the event and hopefully will be able to watch it in the MGM properties via closed circuit. Prices are expected to be around $150+booking fee for the chance to watch the fight on a large screen, this is very expensive but missing it is not an option.
Full articles and images to follow.