The Super Bowl is by far the biggest sporting event in the United States with over 100 million viewers watching the game. This event is more about the actual event than about the football game taking place with this being the biggest day for food and drink consumption in the year aside from Thanksgiving.
We were lucky to be part of the action in San Francisco and whilst we didn't go inside the game we had a great experience in Fog City aka San Francisco.
The Stadium
To be honest, the Stadium is located too far from San Francisco, we had to get a train from downtown and then change to the CAL Train and change again for the Tram system in the town of Santa Clara. The journey to the stadium took no less than 2 hours which is a long time from the major city where the event is taking place.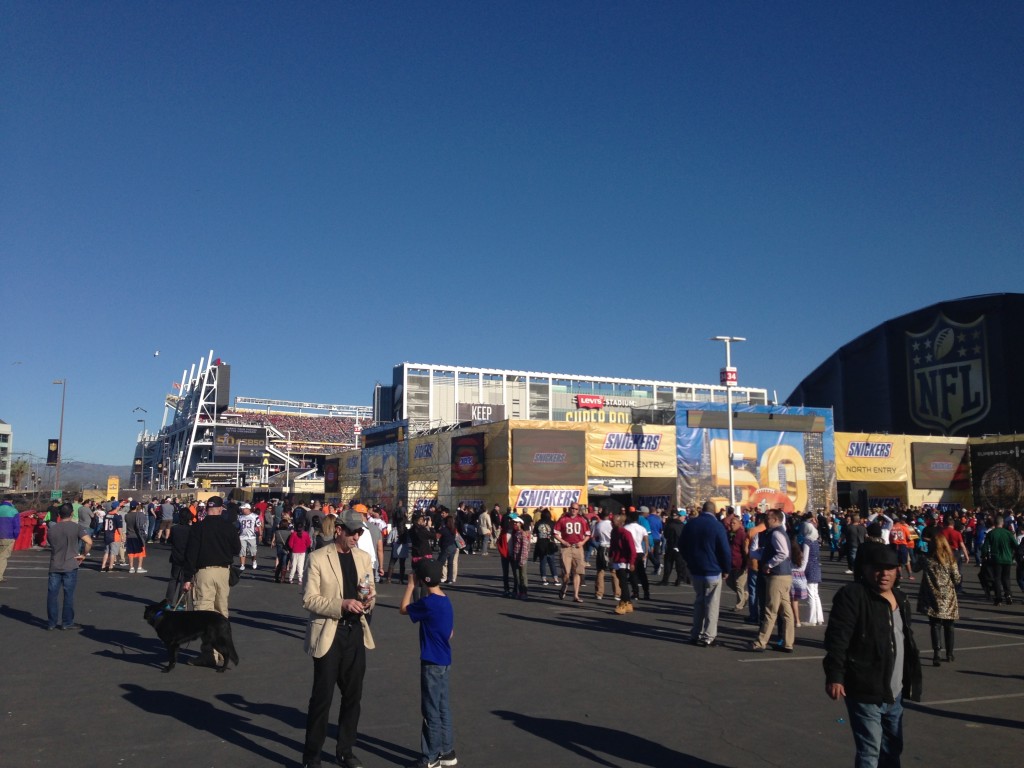 Accommodation
We stayed at the Sir Francis Drake hotel in downtown San Francisco which was a great place to stay, just slightly dated but still a great hotel. The prices were expensive throughout the weekend but we got a deal direct from the hotel for a great room rate. The hotel doesn't have a swimming pool or even a breakfast room but the location makes up for that.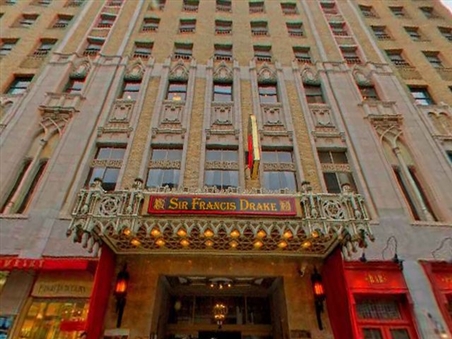 Half Time Entertainment
By far the most watched part of the Super Bowl is the Half Time show and the advertisements in between. It is estimated the advertisements during the break cost $5million dollars for a 30 second advert, with this all the main brands produce the best adverts of the year to stand out from the crowd. Pepsi are always know for great ads and this year was no different.
The half time show consisted of Coldplay, Beyonce and Bruno Mars, arguably the biggest acts in the world right now, well at least 2 of them are.
Entertainment
The Super Bowl entertainment is fantastic, hosting numerous big parties in city that we went to. The price of these tickets are super expensive with the Rollin Stones magazine party costing $1000 for the entry, this is not even the VIP section of the party. Lucky for us we gained access through a friend.