This April we plan to visit Costa Rica in Central America for a short vacation from our current location of Minneapolis. We have always wanted to visit this amazing country and have been highly recommended by hundreds of travellers.
First of all where is Costa Rica ? well in it is a Central American country with the Pacific Ocean in the west and the Caribbean Sea in the east. Nicaragua is located the north and Panama in the south. 
We have chosen April as it is still cold here in Minnesota and it is dry season in Costa Rica, unlike the rest of the year until November when it is rainy season.However there is always an exception to the rule in which the Caribbean coast of the country, Monteverde and Arenal areas and have no distinct dry season.
Here are a list of things that we will be doing whilst in Costa Rica:
Arenal Volcano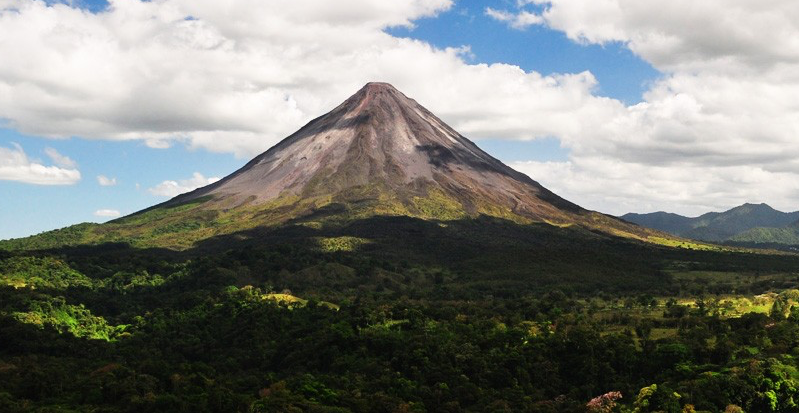 The Arenal volcano, is one of the world's most active and is more than 5,000 feet high. The views from the Observatory Lodge are apparently amazing and something we are excited to see. The treks in the national park have been recommended and we will definitely take the day trip. The park is known for its incredibly diverse wildlife and therefore trekking in the secondary rainforest will be a great experience.
Manuel Antonio National Park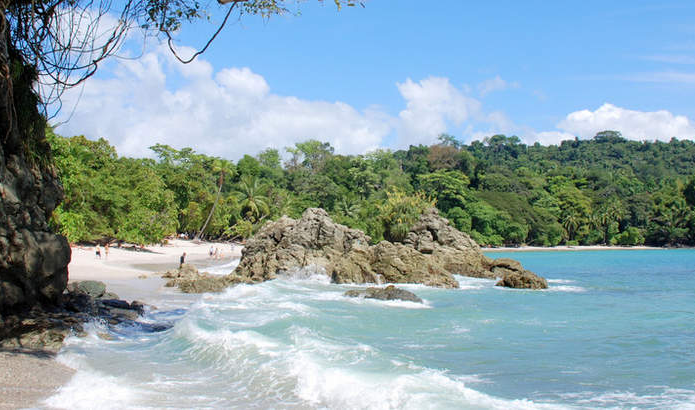 This national park on the Costa Rica's Pacific coast encompasses beautiful rainforest and amazing white-sand beaches including some fantastic coral reefs for snorkelling . Manuel Antonio park is renowned for its amazing diversity of tropical plants and wildlife, from three-toed sloths and endangered white-faced capuchin monkeys to hundreds of bird species.
Trekking here is also an activity that we will complete, going from deep in the mountains passing through the rainforest finishing on the beach. Whilst we have been
trekking before in Yosemite National Park
before, this will definitely be a first for us.
ZIPLINE THROUGH THE TREE TOPS
This is definitely a personal favourite that I am looking forward to. Zip-lining through the tree tops between different observation platforms hundreds of feet in the air sounds like amazing fun. The idea of seeing howler monkeys and hundreds of different bird species makes this a thing to do in Costa Rica.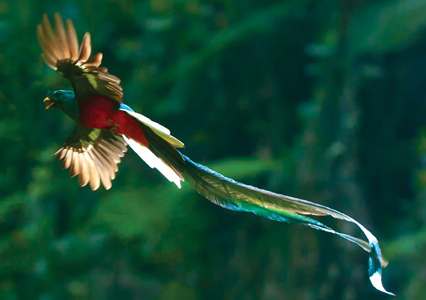 During this activity it is also possible to see the quetzal bird, which was once revered by the Aztecs.
Whilst we expect just a big city with the usual attractions from research, the Costa Rica capital is a vibrant place with many things to do, including great nightlife.  before heading to the beaches and rainforests.
Fun Facts : Costa Rica
The country is home more than 5% of the world's biodiversity even though its landmass only takes up .03% of the planet's surface. There are more than:
  130 species of freshwater fish
  160 species of amphibians
  208 species of mammals
  220 species of reptiles
  850 species of birds
 1,000 species of butterflies
 1,200 varieties of orchids
 9,000 species of plants
 34,000 species of insects
 more new species are being discovered every day
Costa Rica is one of the world's greenest destinations and with so many things to do we are extremely excited about our future vacation.