When you start to think about your next holiday, you may find yourself fretting about pet care. You know you'll miss your beloved hound whilst you are away. You realize your holiday would be much better if you could bring along your dog.
These days, you don't have to leave behind your pets when you travel. For example, many cities in the UK, like Loch Lomond and York, have dog-friendly pubs. More and more cities and accommodations are making special places just for you and your dogs to enjoy your trip together. Here are some pet friendly travel locations in the UK.
If you are planning on a holiday where you can enjoy nature, Scar Bridge Cottage in Ireland is a wonderful getaway. The 200-year-old cottage sits near Kilmore Quay, and you and your Irish Setter will be able to walk along beaches and splash in the river in this quiet and picturesque location. They provide food and water bowls for the dogs, and a kitchen for you.
In Wales, check out Highgate Cottages in Powys. Set in the Wales countryside, your serene and peaceful days will be spent exploring Lake Vrynwy, the coast and Snowdonia. You can cap off the day with a pint at the village pub which is happy to host your canine companion.
If you prefer a more luxurious setting, look no further than East Haugh House in Perthshire, Scotland. You can see the sites at Balmoral, Stirling and Glamis Castle, and come back to your own boutique hotel to spoil your pet with woodland walks.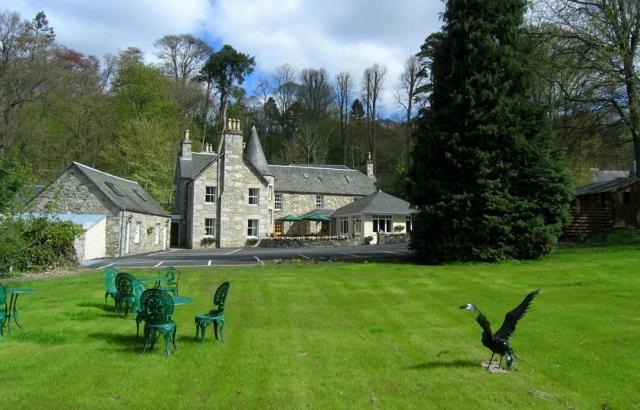 Maybe you fancy a London holiday. If so, you and your pet will delight in discovering the city's attractions. You can explore London's amazing sites, stroll Hyde Park, and get deluxe treatment for you and your corgi – the dogs even get their own menu.
Are you having a large family gathering? You don't need to leave behind the dogs at the Waterwynch House in Tenby. This home, which sits on 30 acres, sleeps up to 28 people. You, your family, and Snoopy can take daily walks in the gardens or hike a nearby clifftop.
Once you have your ideal cottage or hotel booked, make sure your pet is ready for travel. Bring any prescriptions and worming tablets your pet may need. Your pet's vaccinations should be up to date, and you should pack any needed documentation regarding your pet's health. You'll also want plenty of food, chews, and toys for Fido. Have your pet microchipped, and get a nametag so if Bella runs off, you have a better chance of finding her. It's a good idea to make a list of local veterinary services where you'll be staying, and keep their contact information close to hand.
Travelling with your pet has never been easier. Whether your dream holiday is a rustic country escape or a glamorous city excursion, activities and accommodations are available to make you and your pet happy. With the right planning, you and Princess can have a fantastic holiday.