Miami has always been a destination that I have wanted to visit and this year we were fortunate to get the chance. We had a limited budget and only a weekend to explore. Here is a brief summary of this amazing place.
Often referred to as the Magic City, this city is like no other in the whole of the Americas. It is a mix of the United States with Latin America and the Caribbean Islands.
Miami is a very expensive city and there is no limit on the amount of money you can spend even on a short vacation.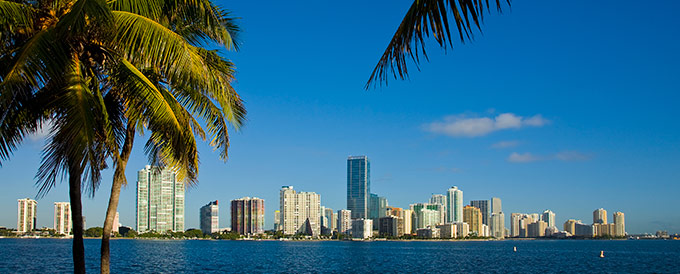 Accommodation
Hostels can cost anywhere between $20-50 USD a night for a shared dormitory and private rooms can cost as much as $120 USD for a double room.
Budget hotel – The cheap and less expensive hotels in Miami close to the action can  cost anything between $65-120.
Whilst we normally aim to keep budget to a minimum we decided to slightly upgrade and use BoutiqueHotels.com to book a small boutique hotel in Miami. As a couple we decided to pay a slight premium for better hotel with a unique feel. 
Food and Drink
Restaurants on the Miami strip or anywhere in the famous South beach can cost at least $15-$30 for a main course. However as with all major cities there are the cheaper options around, Little Havana for example has great Cuban food for as little as $10, definitely recommended if you have chance. La Rosa is a famous restaurant and is recommended in all the guidebooks and blogs, we never had the opportunity to visit but please comment and let us know your thoughts.
Miami Nightlife
The Magic City is world famous for it's nightlife and party scene and it comes as no suprise when some of the best nightclubs and dance festivals are all in Miami. People from around the world and the US visit Miami to eat, drink and party. Whilst we went for a few cocktails ($20 each) we never really explored the many different nightclubs on offer.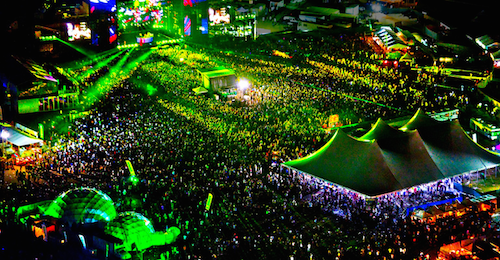 Miami Lifestyle
When we first arrived in Miami we initially were taken aback by the nightlife and lifestyle, everything seemed to be about the cars, the beach bodies, the fashion and expensive nightclubs.
However after a few days in the city we realised that this is just a tiny part of Miami, the city has more to offer than that.
 Miami Sport – Basketball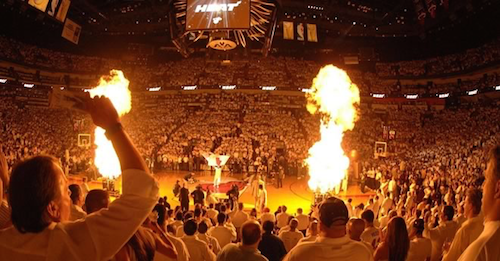 As a major sports fan I wanted to watch the Miami Heat play Basketball but unfortunately they were playing away in California the weekend that we were there. Miami Heat are one of the best Basketball teams in the US so tickets are normally in demand but for most games some tickets are always available.
With the great weather, latino atmosphere and overall great vibe the city of Miami is a fantastic destination for most travellers.