For anyone that likes football will know that Old Trafford is the home of Manchester United and is one of the most recognisable stadiums in the world.
As I am currently in Manchester until I go on my travels yet again I decided that I would go to the game yesterday between Manchester United and Aston Villa. The match started early at 12:45 which I definitely prefer as the afternoon can be spent elsewhere in the city.
Before every game I always do the same thing pretty much and go to the same places. Due to my traveling nature I do not own a car and therefore constantly use the public transport in Manchester. Whilst everything takes longer than London the system is reasonably ok. The Metrolink in the city goes direct to the stadium from the city centre and therefore I use this for the games.
I always eat at the same chip shop at the top of the Matt Busby Way road and always get the same order : chips and gravy, typical northern food.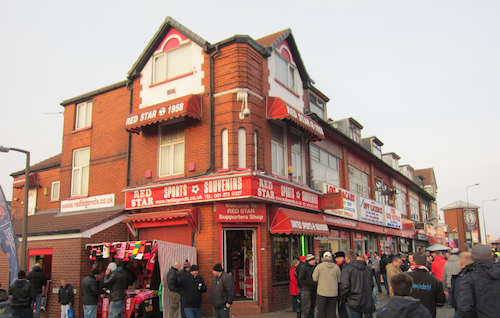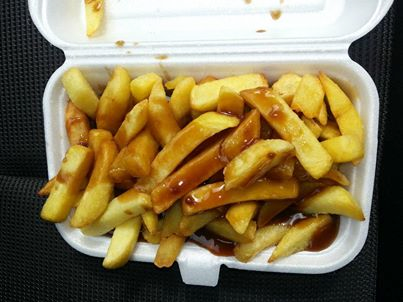 The Game
The pressure has been on the team this season and having lost to our closest rivals both to 3-0 scorelines  (Liverpool and Manchester City) it was at it's highest.
A banner attached to a small plane was flown over the stadium before kick-off  with the words Wrong One – Moyes Out attached in reference to the Manchester United manager David Moyes and the banner in the stadium.
The good thing was that the full stadium completely booed the plane and the manager got a standing ovation when he entered through the tunnel, a true sign of support from great fans.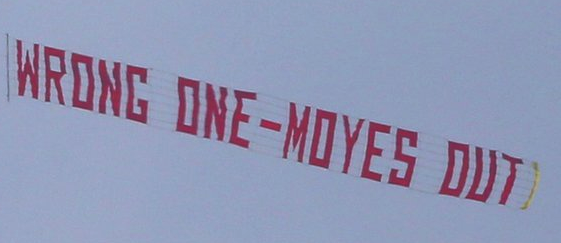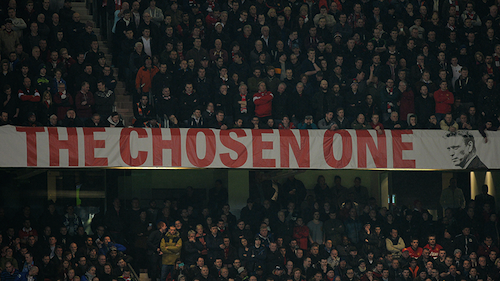 The game itself was much better than I thought it would be with Aston Villa scoring first with a great free-kick and then united coming back to eventually win 4-1 with goals from Rooney x 2, Hernandez and Mata. This win along with the draw at the Emirates with Arsenal and Manchester City as well as Chelsea losing meant it was a good day for us all round. All we need now is for Liverpool to lose and will be happy.
Rooney Equaliser