Half Term UK Destinations: North Vs South
Christmas and New Year are over, and now is the time to begin searching for the ideal destination in the UK for spending time with your loved ones. Family adventures are always exciting, enjoying quality time with your youngsters is always the highlight to your time away.
Planning your break in advance will ensure a stress-free and streamlined sojourn, but does choosing where to go put you in a little bit of a pickle? From Harry Potter breaks based at Travelodge's Kings Cross hotels to seaside shenanigans up north, there's something around the country to fit the bill for all families.
North: Blackpool Breaks with the Brood
Fun at the seaside does not need to be limited to summer fun. Blackpool has a wealth of awesome attractions on hand, whatever the weather.
Should you manage to catch a dry day while you're away, do not pass on the opportunity to treat the children to a donkey ride on the beach before heading over the Pleasure Beach. Book tickets online for the park before you go to benefit from up to half price wristbands, granting you access to the park and its array of rides.
As well as outdoor fun, the Sandcastle is the largest indoor waterpark in the UK with 18 slides, a lazy river, multiple pools and a wave machine. A morning can easily be spent here before visiting the Sea Life centre, near to the North Pier.
Coral Island and Blackpool Tower should also be added to your itinerary. Now part of the Merlin Group, Blackpool Tower has undergone an impressive renovation in the last few years, now complete with added attractions, including the Tower Dungeons.
South: Harry Potter Half Term
Has the UK ever created anything as magical as Harry Potter? Take the children into the city this half term, and spend a few lost cost nights at one of Travelodge's Kings Cross hotels, conveniently located near to Platform 9 ¾, just in case you feel inclined to catch the Hogwarts Express.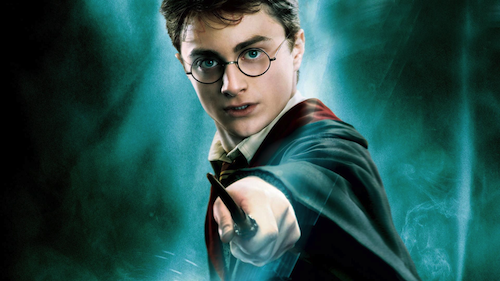 New to the station, the Platform 9 ¾ shop is the home of all things Harry Potter. Browse the shelves and pick up some impressive Harry Potter official merchandise – your children will be the envy of all of their school friends.
Just in case you don't make the platform in time, there are plenty of other Harry Potter excursions to take your pick from. Embark on a Harry Potter walking tour, and visit some of the most loved scenes from the Warner Brothers' on screen adaptations of the best-selling novels.
A little outside of central London, approximately twenty minutes by train, pay a visit to the Harry Potter Warner Brothers Studio, and wander through the set from the film, take a look at some costumes and props, and take a taste of authentic Hogsmeade Butterbeer.
In the battle of north Vs south only you can decide, start planning your half term adventures today and book one of Travelodge's Kings Cross hotels, or Blackpool accommodation, before it's too late.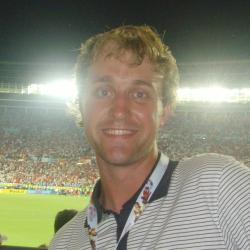 My name is Adam Beaumont and my passion is travel and going to the major events around the world. This blog highlights some of the travels I take and the experiences I want to share. 
Follow me on here or on Google +. Hope you enjoy the blog. 
I have recently started a new blog which is a passion of mind, along side travelling. The website is
BoxingReplays.com
. Feel free to visit and let me know your thoughts.
Follow Me
Get every new post delivered to your Inbox
Join other followers
Current Location
About Me
Adam Beaumont
I am Adam, an event traveller, an SEO expert and an affiliate marketer. Contact me for anything related to this site or anything else. I am passionate about online businesses so would love to hear from you. Use the contact form on the right-hand side and it will come through to me. Happy Reading.
Read Full
Future Destinations
I confirm the subscription of this blog to the Paperblog service under the username adambeaumont